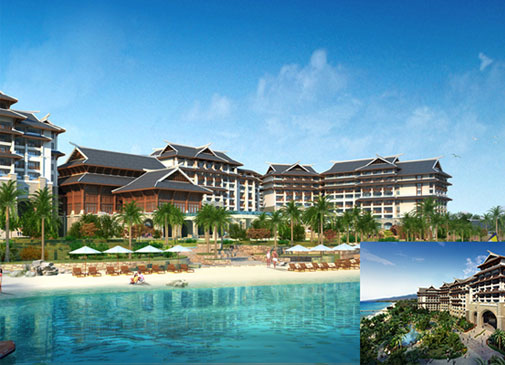 Haikou Tianli Marriott International Hotel is situated on the west coast of Haikou City, Hainan Province, with a total floor area of 80,000. The hotel is a traditional and modern architectural language design, a landmark building of Haikou City, a seaside leisure resort integrating catering meetings, vacation villas and leisure fitness, which can meet high standards of business leisure, vacation, accommodation, and fitness. Food and beverage, entertainment and other requirements.
Systematic overview:
Integrated Wiring System, Computer Network System, Program Control Digital Switch System, Integrated Security System, Background Music System, PublicFire Broadcasting System, Satellite Receiving and Cable TV System, Information Publishing System, Room Intelligence Control System, BAS Building Control System, Central Air Conditioning Management System, Energy Measurement Management System, Multi-function Conference System, Intelligent Lighting Control System Making system, KTV singing system, computer room decoration project, LED large screen system, wireless intercom system, electronic patrol system, elevator five-way call, etc.