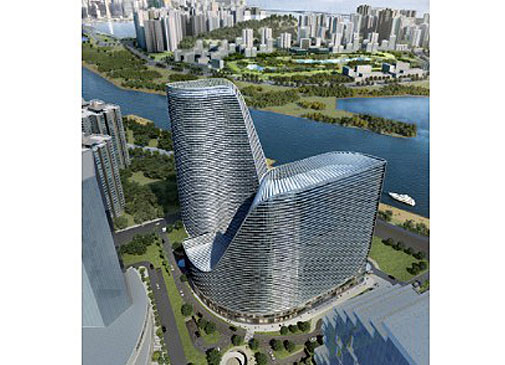 Huarong Hengqin Tower is invested and constructed by Huarong Real Estate Co., Ltd. It is located in the port service area of Hengqin New Area and is less than 500 meters away from the Venetian Hotel in Macao. The total investment of Huarong Hengqin Tower is RMB 1 billion, covering an area of about 20,000 square meters, and the total building area is about 100,000 square meters. Huarong Hengqin Tower will have advanced spatial layout, innovative design and conformity with the country. The international mainstream concept of low-carbon environmental protection, the establishment of super five-star hotels, first-class office buildings and world-famous flagship commercial complex property, organically combining office business, hotels and complete supporting functions, and adjusting the new development of high-end service industry positioning in Hengqin New Area, will become a composite benchmark property in Hengqin New Area.
Systematic overview:
Integrated wiring system, computer network system, program control switch system, integrated security system, background music system, publicfire broadcasting system, cable TV system, information dissemination system, guest room intelligent control system, BAS building control system, central air conditioning management system, multi-functional conference system, intelligent lighting control system, electronic clock, hotel management system, etc. Energy metering management system, computer room decoration project, LED large screen system, wireless intercom system, electronic patrol system, etc.